8th Anniversary Party!
Saturday, April 15th 2023 12:00 pm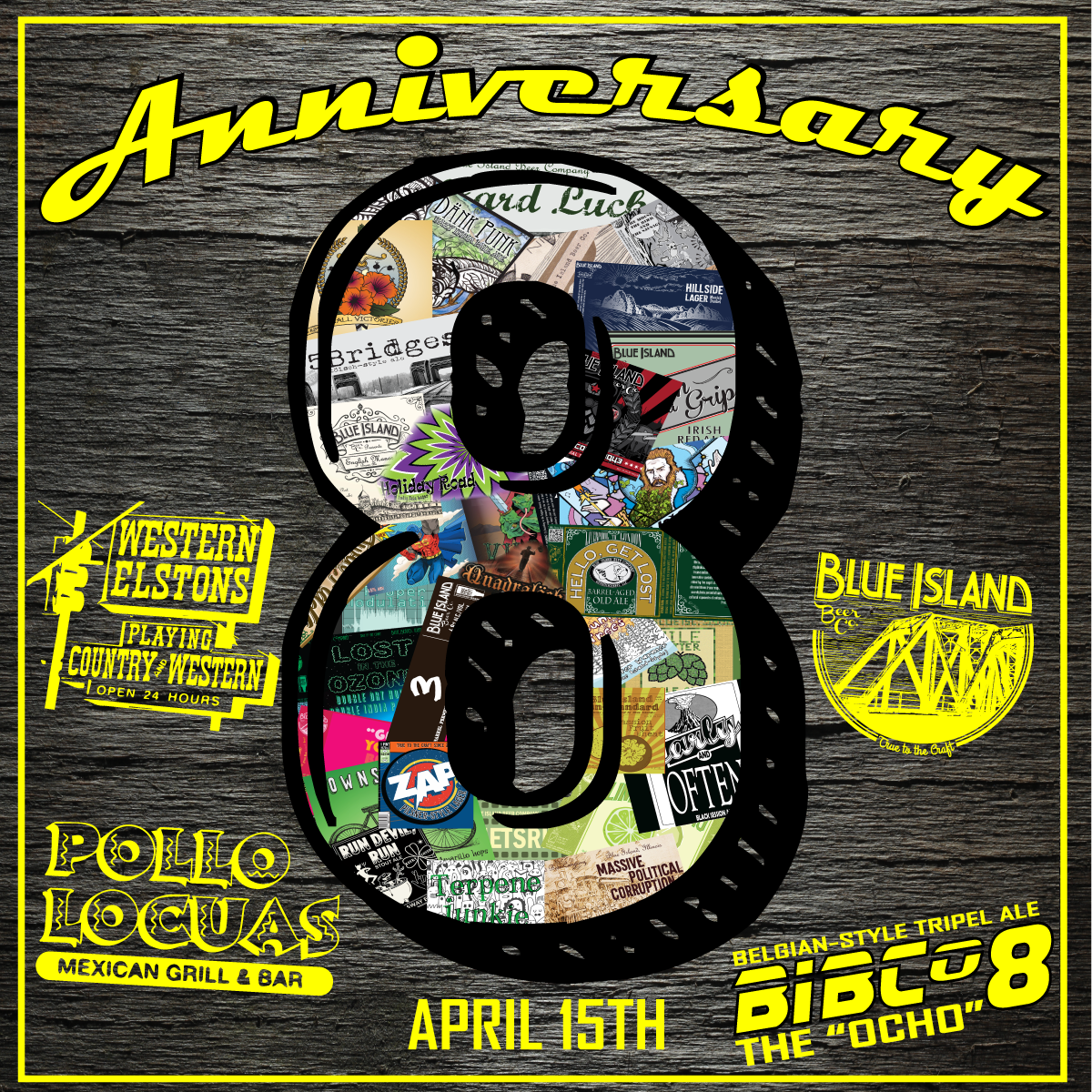 We're turning 8 and are throwing a party for you! Despite the bumps and bruises of being in business 8 years, we are still standing and much stronger and wiser because of it. We are also here because of our wonderful patrons, many of whom have become our friends, too. Thank all of you who enjoy good craft beer and believe in our brewery, and thanks to those who have been there from the start. We couldn't have done it without all the genuine support.
We're releasing a special ale, THE OCHO, a Belgian-style Tripel Ale that will have you wondering if you are in the Belgian countryside (and at 12% you might think you really are there!)
The Western Elstons, a harmonizing honky tonk supergroup, will be playing, too. They feature the tight two-part harmony of Scott Ligon and Casey McDonough (who play and sing together in countless projects including NRBQ and The Flat Five), Joel Paterson on guitar, and the always tasteful drumming of Alex Hall.
Pollo Locuas will be on site dishing out their delicious, authentic Mexican cuisine.